Professor | Past Vice Chair of Research and Academic Afairs - Department of Ophthalmology & Vision Sciences, University of Toronto; Past Ophthalmologist-in-Chief, Hospital for Sick Children
Agnes Wong
Ophthalmology & Vision Sciences - Neuroophthalmology, Strabismus
MD, PhD, FRCS(C)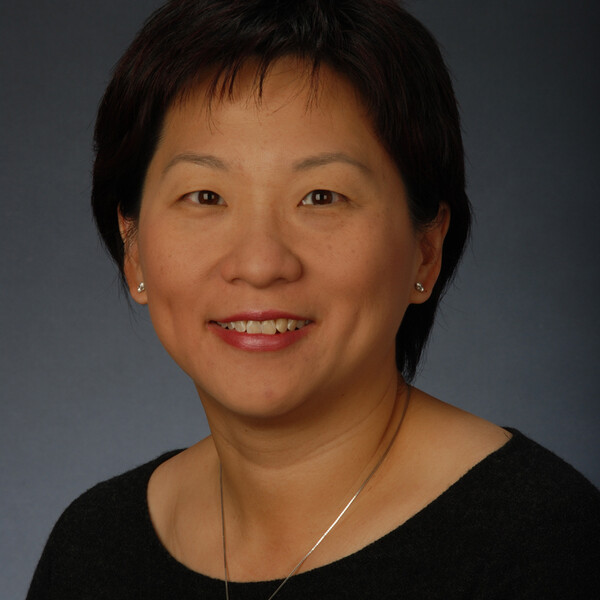 Location
Hospital for Sick Children
Address
555 University Avenue,, Department of Ophthalmology and Vision Sciences, Toronto, Ontario Canada M5G 1X8
Research Interests
Strabismus, Abnormal eye movements, and Amblyopia
Clinical Interests
Neuroophthalmology, Strabismus
Qualification
MD McGill University 1994
FRCS(C) University of Toronto 1999
PhD University of Toronto 2001
Dr. Agnes Wong, MD, PhD, received her undergraduate degree from Boston University. She then obtained her MD degree from McGill University and completed her residency in Ophthalmology at the University of Toronto, where she also completed a PhD in Neuroscience and clinical fellowship in Neuro-Ophthalmology. Dr. Wong then completed a combined research and clinical fellowship in Pediatric Ophthalmology and Strabismus at Washington University in St. Louis, Missouri.

Dr. Wong is currently Professor of Ophthalmology and Vision Sciences at the University of Toronto, where she also held the John and Melinda Thompson Chair in Vision Neurosciences. She is a staff Ophthalmologist at The Hospital For Sick Children, having served as the Ophthalmologist-in-Chief from 2013-2017. Dr. Wong is also a senior scientist at both The Hospital For Sick Children and the Toronto Western Hospital. Dr. Wong is a clinician-scientist and one of a handful of clinicians in the world who dedicate their clinical practice to pediatric Neuro-Ophthalmology and strabismus. Her research focuses on understanding the neural mechanisms of different forms of strabismus, abnormal eye movements, and amblyopia. More recently, Dr. Wong has become interested in vision screening, as well as developing a novel chromatic pupillometry technique as a new clinical and scientific tool to investigate and monitor various diseases.

Dr. Wong has held many peer-reviewed grants, including grants from the Canadian Institutes of Health Research, Canada Foundation for Innovation, and National Institutes of Health in the USA. She has published over 100 peer-reviewed papers and she has single-authored a textbook entitled "Eye Movement Disorders". Her work has been recognized by a number of organizations, including a New Investigator Award from the Canadian Institutes of Health Research, an inaugural Young Investigator Award from the American Association of Pediatric Ophthalmology and Strabismus, a Young Investigator Award from the North American Neuro-Ophthalmology Society, as well as an Early Researcher Award from the Ontario's Ministry of Research and Innovation.

Dr. Wong maintains an active clinical practice, specializing in Neuro-Ophthalmology and Strabismus. Neuro-ophthalmology deals with neurologic disorders of the visual system. Since approximately 45 per cent of the brain is dedicated to visual functions, many brain abnormalities cause visual disturbances. These brain abnormalities, if left undetected or untreated, often deteriorate and cause severe disability or become life-threatening. Dr. Wong applies her specialized training to help these patients. In addition, Dr. Wong offers medical and surgical therapy for patients with strabismus.

Despite her busy research and clinical activities, Dr. Wong also dedicates herself to the training and mentoring of future generations of physicians and scientists. She is a much sought-after speaker who has delivered over 150 invited lectures around the globe. She has received numerous prestigious teaching awards at the University of Toronto, as well as an Achievement Award from the American Academy of Ophthalmology in recognition of her contribution to continued ophthalmic education.