Walter Walker Wright (1882-1967)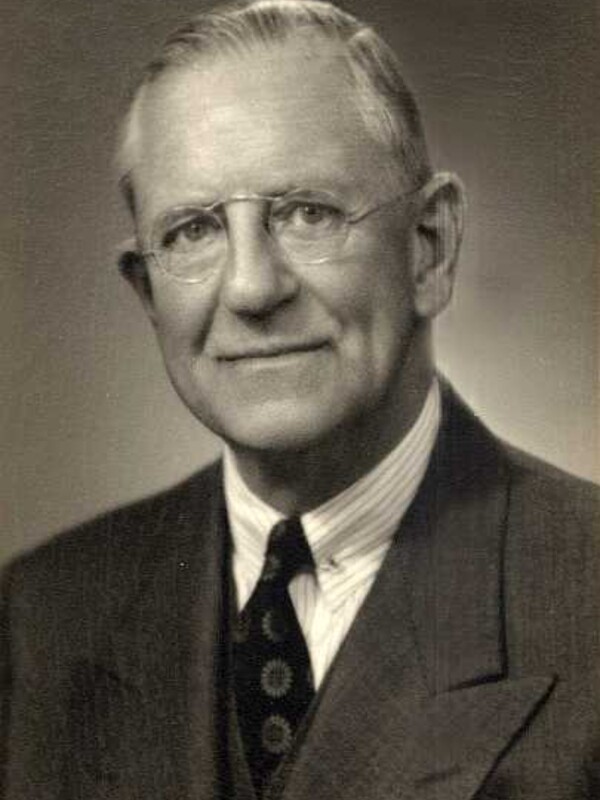 In 1941 Walter Walker Wright became the fourth Chair of the Department of Ophthalmology at the University of Toronto. Wright graduated from Upper Canada College in Toronto and enrolled at the University of Toronto, where he completed a Bachelor of Medicine and a Doctor of Medicine degree. Wright was an avid sportsman and played cricket for Canada in his early career. [62]
Wright worked in Toronto as a general practitioner until he enrolled in the Canadian Army Medical Corps during the First World War. He pursued postgraduate studies in England and received a Diploma in Ophthalmology from the Royal London Ophthalmic Hospital in 1915. He then worked as an ophthalmic specialist during the war in both England and France. [62]
Wright returned to Canada in 1918 and became a staff of the Department of Ophthalmology at the University of Toronto. He was on staff at the department in the Hospital for Sick Children, where he became Ophthalmologist-in-Chief in 1929.
In 1941 Wright was appointed Ophthalmologist-in-Chief at Toronto General Hospital and Chair of the Department of Ophthalmology for the university.
Wright is considered a pioneer in ophthalmology in Canada, along with Buller and Tooke of Montreal. His largest contribution was the organization of a modern and formalized ophthalmology training program in Canada, initially a shortened course to help physicians within the Armed Forces meet the high demand for train ophthalmic specialists during the Second World War. During that time, the department graduated several ophthalmologists that went to war and then returned to practice in Canada [62].
Wright retired in 1946 [63]. In 1959 the department established at the request of students, residents and colleagues, a Walter W Wright Lectureship, the first of its kind in Canada, which continues today. Records of previous Walter W Wright Lectureships can be found, along with other departmental documents, at the University of Toronto Archives64.
Wright contributed greatly to advances in paediatric ophthalmology. He was a pioneer in the management of amblyopia and strabismus [65]. He worked with William Edward Gallie (1882-1959) in the use of fascia lata in surgical procedures [66]. Wright was the first person to use autologous fascia lata for ptosis repair [62]. The Wright fascia needle is still used today in the frontalis suspension treatment of ptosis.
Wright died in Toronto aged 85 in 1967.