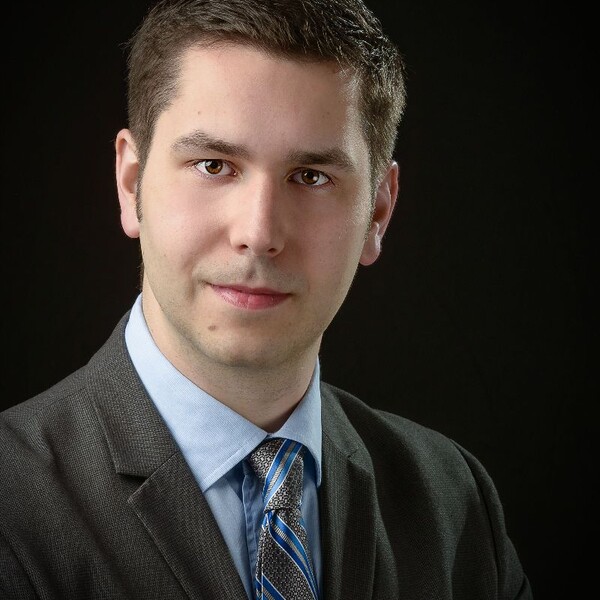 Dr. Brian Ballios
A hearty welcome to Dr. Brian Ballios who has been appointed as clinician-scientist at the Krembil Research Institute, UHN, and Department of Ophthalmology and Vision Sciences of the University of Toronto.  Brian completed his Bachelor of Science in Engineering Chemistry at Queen's University, focusing on bioengineering and materials science before going on to complete the concurrent MD/PhD Program at U of T.  During his PhD (under the supervision of Dr. Derek van der Kooy and Dr. Molly Shoichet), Dr. Ballios developed new approaches to the transplantation of stem cells and their progeny for the treatment of retinal degeneration. Following his residency here at DOVS, Brian completed a fellowship in Inherited Retinal Disease at Massachusetts Eye and Ear/Harvard Medical School. Please join me in extending a warm welcome to Dr. Ballios as he initiates his research program at the Krembil, and clinical research program in inherited retinal disease at KEI, UHN, and Sunnybrook.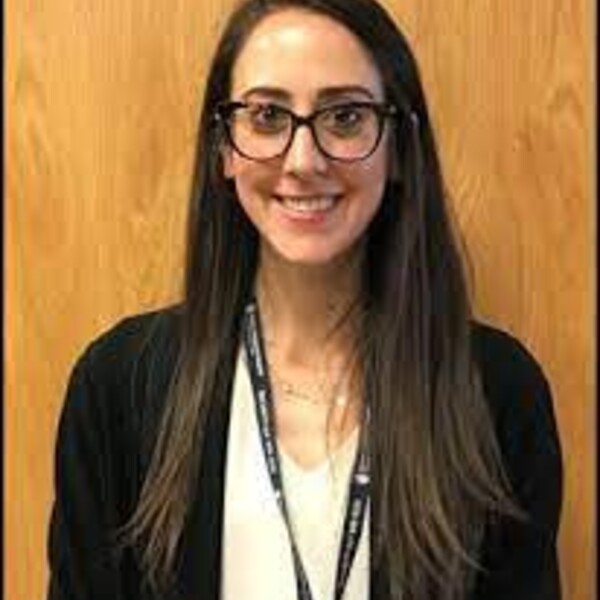 Dr. Stephanie Kletke
Dr. Stephanie Kletke is appointed to the Department of Ophthalmology at the Hospital for Sick Children, starting September 1st, 2021. Stephanie completed her undergraduate studies at Queen's, medical training at McMaster, and Ophthalmology residency training here in Toronto. In addition to numerous academic and research awards, she was awarded the prize for the best graduating resident in her year.  She then went on to complete a prestigious fellowship in Paediatric Ophthalmology and Strabismus at the Children's Hospital of Philadelphia and then finally a year as a Retinoblastoma Fellow here in Toronto. Concurrently with her Retinoblastoma fellowship, she began a Global Clinical Scholars course at Harvard which will provide her with additional background in clinical trials. In addition to her numerous academic accomplishments, Stephanie is an accomplished musician and athlete.  She has always had a passion for the care of retinoblastoma patients and will join the RB team as a part-time (0.3 FTE) ophthalmologist. She will maintain an outside clinical practice in paediatric ophthalmology and strabismus.
TORIC 2021
The 2021 iteration of the Toronto Ophthalmology Residents Introductory Course (TORIC) was the first hybrid edition of the course!  The course was safely held in person for about a third of our Canadian PGY1 residents, while the other two-thirds attended the lectures virtually from across Canada! The TORIC lectures were one of the first live events at UofT in the last year!

As co-directors of the course, Dr. David Yan, Dr. Kathy Cao and Dr. Amandeep Rai would like to thank all of our esteemed lecturers for their continued support of the TORIC course!  Your passion and dedication has benefitted generations of ophthalmologists and their patients  -- thank you!
 
The residents demonstrated tremendous flexibility given the challenges of a multimodal course and we were able to re-introduce some core aspects of the course, including clinical optics, cadaveric anatomy labs,  and surgical wet labs!

We look forward to TORIC 2022, hopefully entirely in person!
 by: Dr. Amandeep Rai
Dr. Kenneth Eng appointed Ophthalmologist-in-Chief at Sunnybrook Hospital
Dr. Ken Eng has been appointed as Ophthalmologist in Chief for Sunnybrook Hospital for a five year term, effective  March 1, 2021.  Dr. Eng has been with the department since 2002 and performed several administrative roles including the Director of the  Department Appointments Committee from 2019,  the Director of the Undergraduate Program from 2007-2012 and the Practice Plan Committee Director from 2014.  We welcome and look forward to working with Dr. Eng in his new role.  Dr. Eng succeeds Dr. Peter Kertes.  Our thanks to Dr. Peter Kertes for his outstanding leadership over the last decade.
University of Toronto/Kensington Health Ophthalmology Cytokine and Imaging Laboratory
As medicine transitions to personalized healthcare, there will be increasing interest in novel biomarkers that can predict disease severity and treatment response. We believe that ocular fluid cytokine levels together with novel imaging biomarkers may provide valuable information that can help manage a variety of ocular diseases. Our goal is to obtain a molecular fingerprint that together with imaging and clinical data can enable truly individualized care in various key areas in ophthalmology.  To this extent, the University of Toronto Department of Ophthalmology and Vision Sciences and the Kensington Research Institute have established the Ophthalmology Biobank. The Biobank will store ocular fluid samples from a variety of patients undergoing procedures and surgeries.  This unique Ophthalmology Cytokine and Imaging Laboratory at Kensington Eye Institute will primarily focus on cytokine analysis from ocular fluids and the development and validation of novel imaging biomarkers.  This laboratory is one of a kind in Canada and likely the world with specialized equipment to measure ocular fluid cytokines with multiplex immunoassays and the latest imaging tools such as an adaptive optics retinal camera. The Cytokine & Imaging Lab together with the Biobank will support the development of tools and protocols to analyze ocular fluids and assess the associations with a variety of clinical outcomes. Initial studies and protocols have been developed for a variety of retinal and corneal diseases with a planned rapid expansion to all areas in ophthalmology. We feel strongly that research from this lab will lead to better patient outcomes with targeted delivery of health care that is also cost-effective.
Medical Director: Rajeev Muni, MD, MSc., FRCS(C), FASRS
Manager of Research Operations: Mano Chandrakumar, MSc., MBA
Revitalizing Education
Creating the best experience for students, trainees and faculty.