Pediatric Ophthalmology in Ethiopia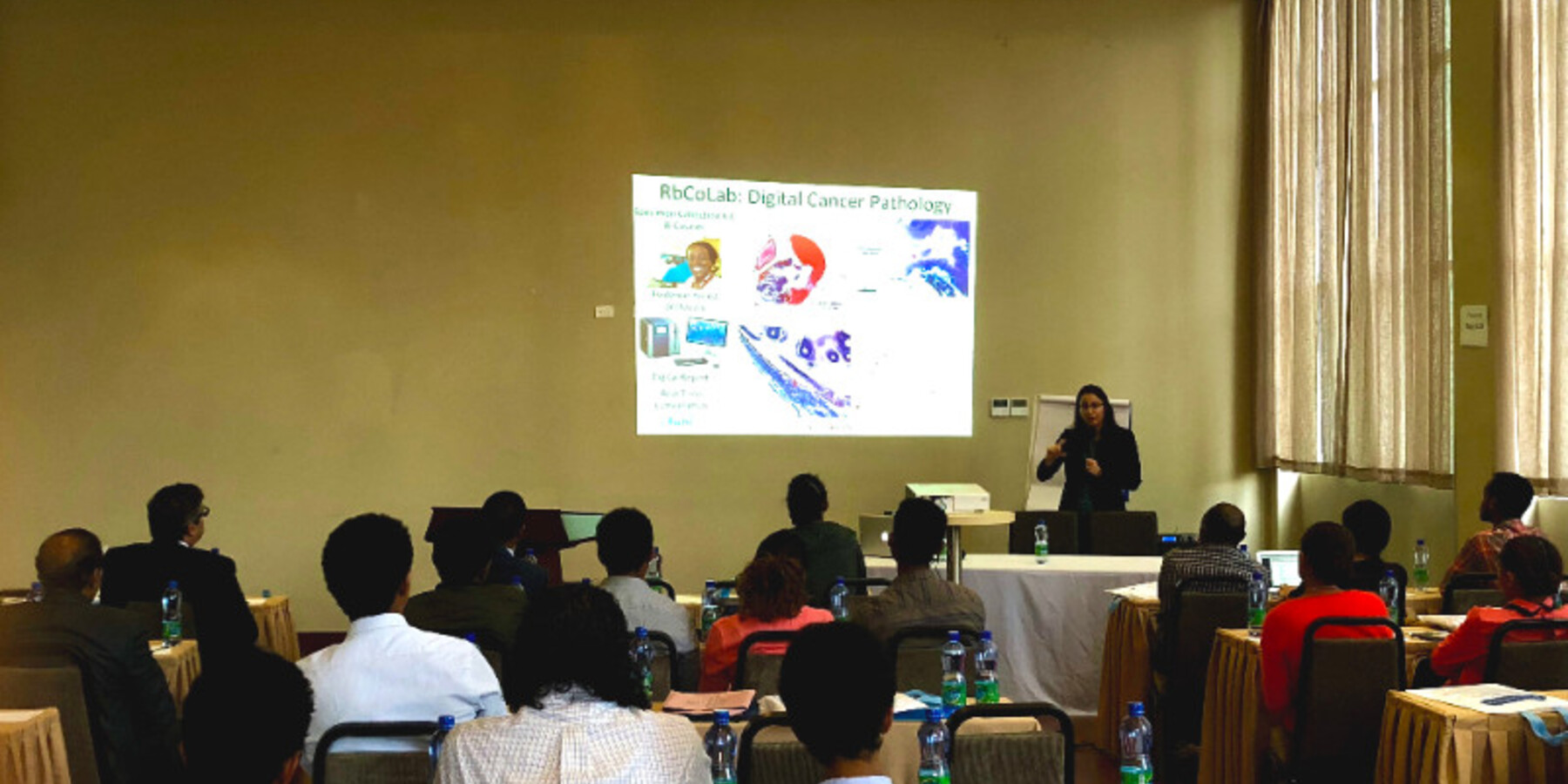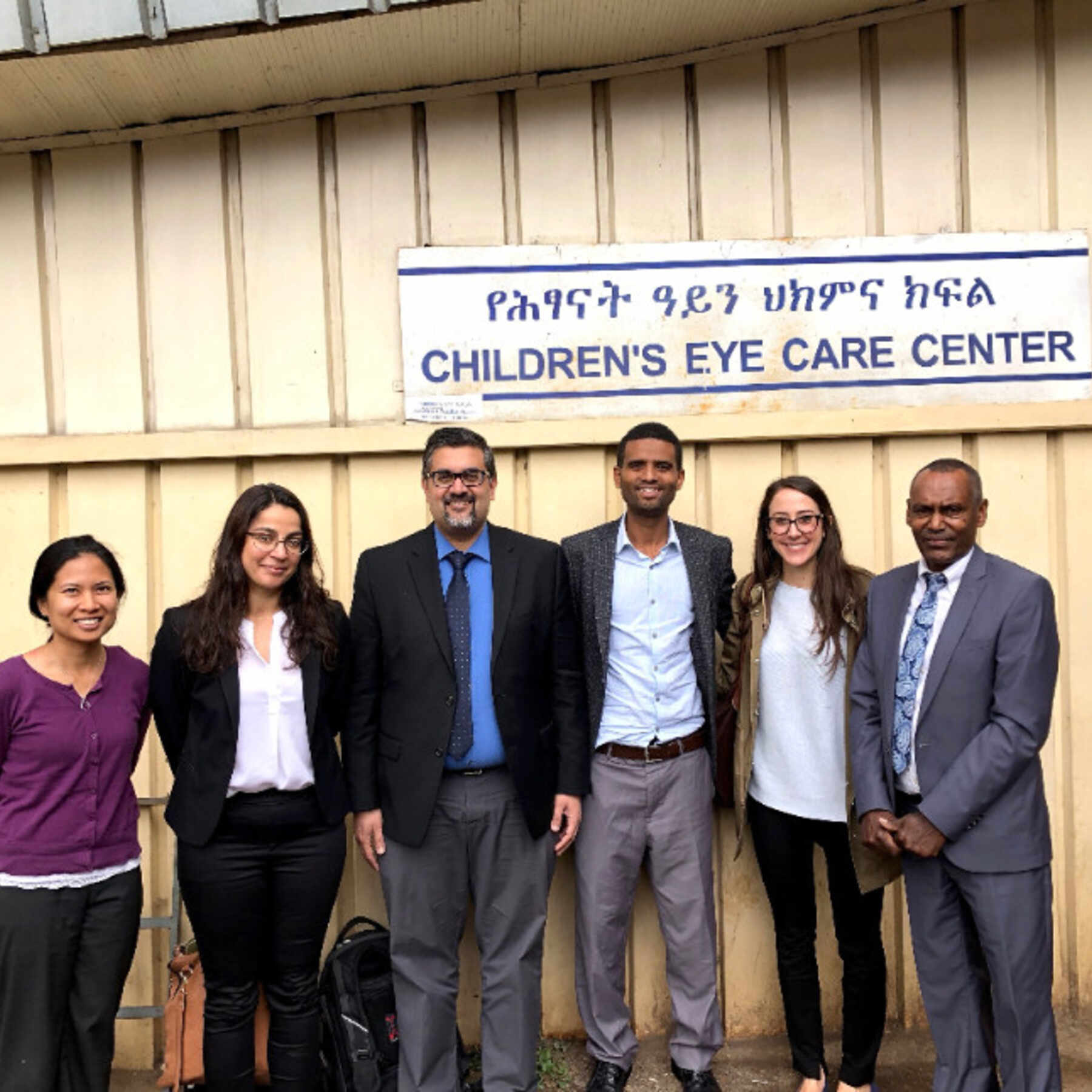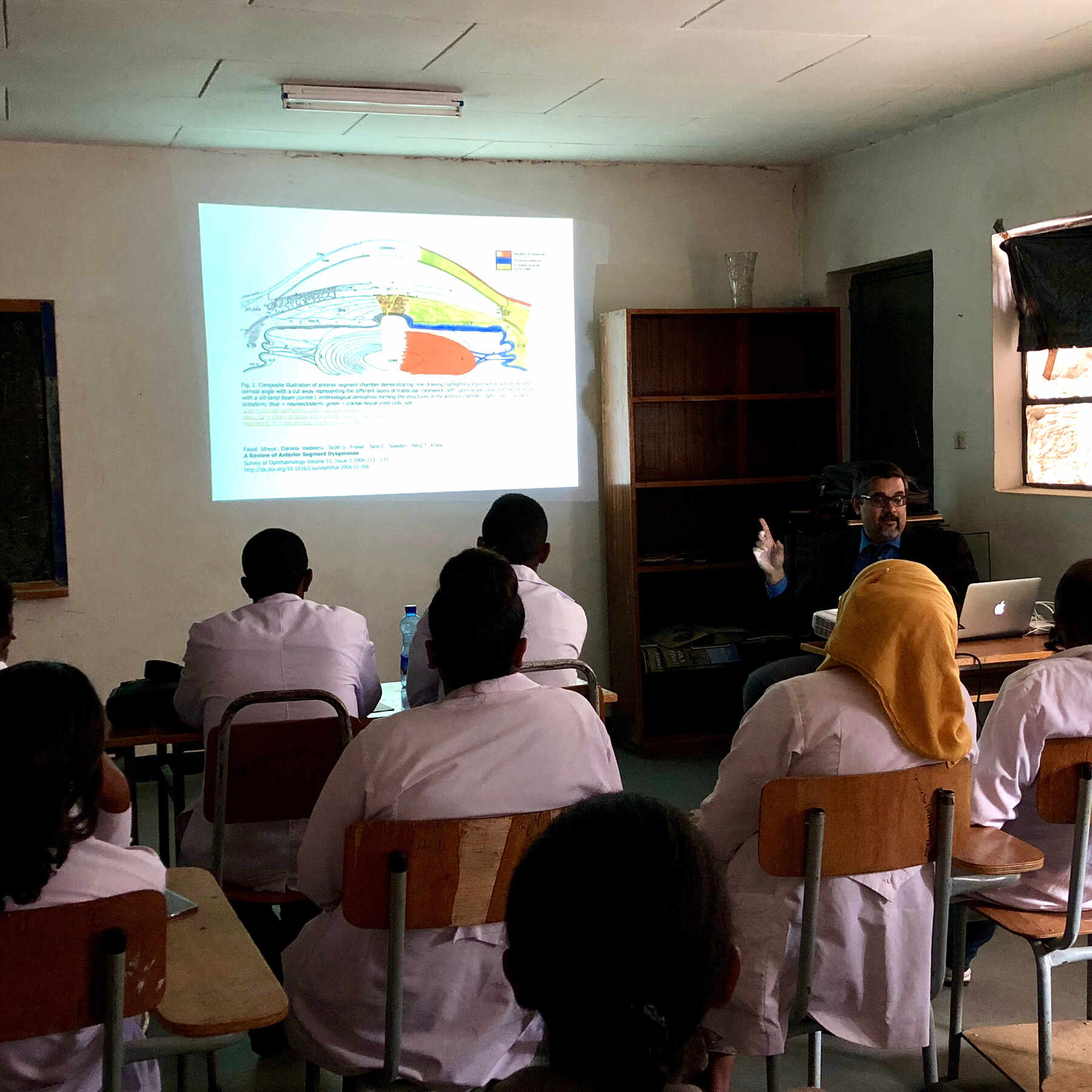 In February 2018, Drs. Asim Ali, Helen Dimaras and Stephanie Kletke (PGY4 resident) travelled to Ethiopia to work with Dr. Sadik Sherief (previous UofT and SickKids Paediatric Ophthalmology and Strabismus fellow) at the Menelik II Hospital, Addis Ababa University (AAU). This is the main Ophthalmology department for the capital, and AAU has the largest and oldest ophthalmology residency program in Ethiopia. The group conducted a situational analysis in preparation for the development of a pediatric ophthalmology academic partnership between the University of Toronto and AAU. This work was funded by a CIHR Planning & Dissemination grant awarded to Drs. Ali, Dimaras and Sherief.
 
During the week, the team observed in the clinics and operating rooms, visited the local Eye Bank and wet lab, and met with faculty and residents. Availability and quality of resources and staff, paediatric patient case load, residency program structure, and current resident paediatrics exposure were comprehensively reviewed and compared to the International Council of Ophthalmology fellowship requirements, which will be the basis for the potential fellowship program.
 
Drs. Ali and Dimaras gave lectures and teaching sessions for the AAU Ophthalmology Department, residents, and Ophthalmological Society of Ethiopia on retinoblastoma genetics, the Kenyan national retinoblastoma strategy, corneal neurotization, pediatric cataract, glaucoma, corneal transplantation, and management of Stevens-Johnson Syndrome.
 
The visit culminated in a strategic working meeting to discuss curriculum development for a Pediatric Ophthalmology and Strabismus Fellowship Program at AAU, the first of its kind in East Africa. This will be tailored to the local population needs with support from UofT faculty through didactic teaching and supervision of clinical/surgical skills for priority training modules.  The group aims to partner with the Toronto Addis Ababa Academic Collaboration (TAAAC), an educational partnership established in 2008 that supports Ethiopian graduate training.
 
They concluded their trip with a visit to the National Museum of Ethiopia to see Lucy the Australopithecus and traditional Ethiopian music, dance and food!