Richard Andrew Reeve (1842-1919)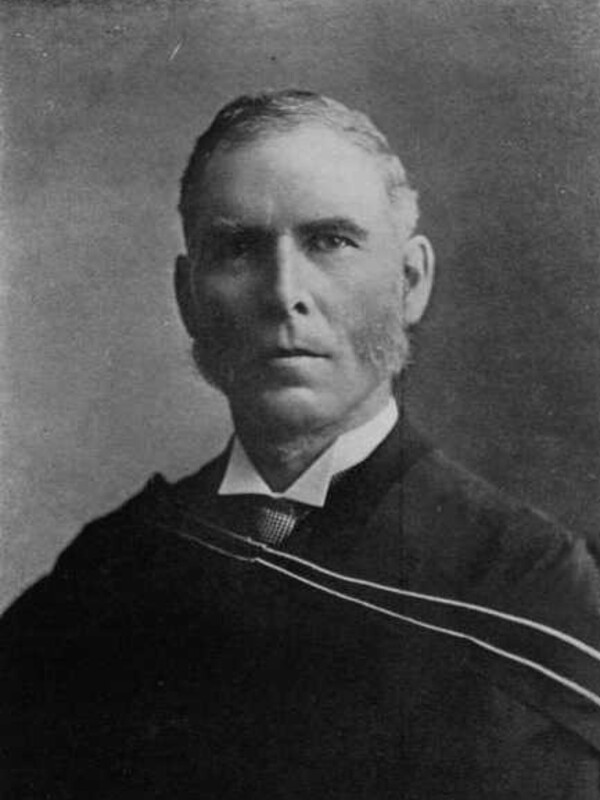 Rosebrugh was joined in practice in 1867 by his brother-in-law, Richard Andrew Reeve, at the Toronto Eye and Ear Infirmary. Reeve would become Toronto's best-known ophthalmologist and the first Chair of Ophthalmology at the University of Toronto. [44]
Reeve was born in Toronto in 1842. He studied at the University of Toronto and then received his medical training in Kingston, Ontario at Queen's College. He worked as assistant surgeon at the Toronto Eye and Ear Infirmary from 1867 until 1872 and then became the first ophthalmic and aural surgeon at Toronto General Hospital. He was the first specialist in any field at that hospital. [44,45]
Reeve taught first at the Toronto School of Medicine in 1872. In 1887, after the establishment of the University of Toronto Medical School, Reeve was appointed professor of ophthalmology, otology, rhinology and laryngology. In 1896 he was elected dean of the Faculty of Medicine at Toronto University, a position he held for the next 12 years. During his tenure, the first female student was admitted to the medical school; he founded an alumni association; and he pushed for the building of Convocation Hall. [7,46]
In 1906 he became president of the British Medical Association. He was also president of the Canadian Medical Association. He was a Foundation Fellow of the American College of Surgeons. He published widely in both Canadian and American journals on topics such as the use of cocaine in anaesthesia [47] and plastic surgery procedures for the eyelids [48].
Reeve retired from the university in 1914. He stayed active in the medical community and died suddenly in 1919 while walking home. Reeve was described in an obituary by one of Canada's most distinguished ophthalmologists Frederick T Tooke (1873-1955) as being one of Canada's few founding ophthalmologists, along with Frank Buller of Montreal [46].